So I Have my first mob of boys done along with a warboss and 3 Deffkoptas. Just need to do the Nob with PK and Boss Pole to finish him off.
[img]
[/img]
[img]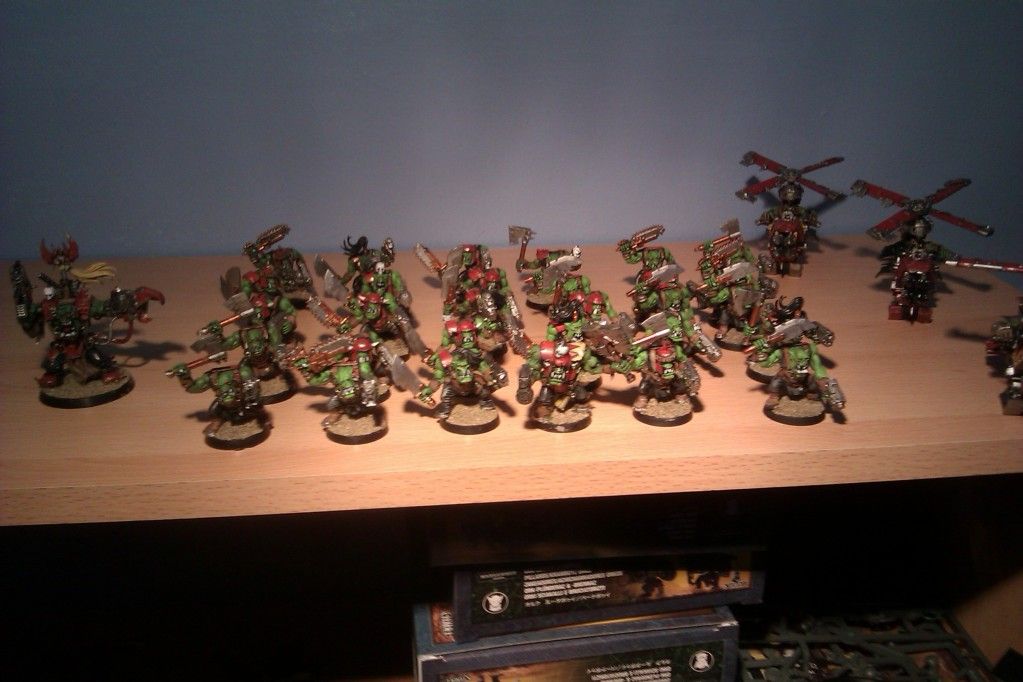 [/img]
Started working on my own Kommandos. Thank god for the black reach boys. Ive used them some extra stikkabombs and backpacks from the big shoots. Giving them a Blue /green coloring for camo and just dark colors to suit there Sneaky character
[img]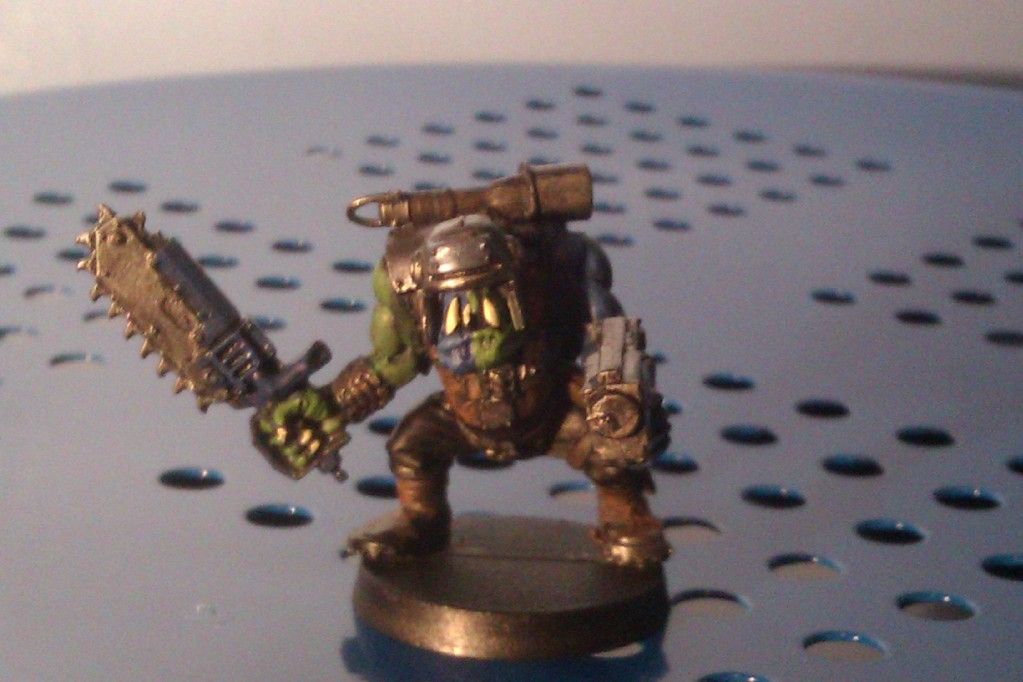 [/img]
[img]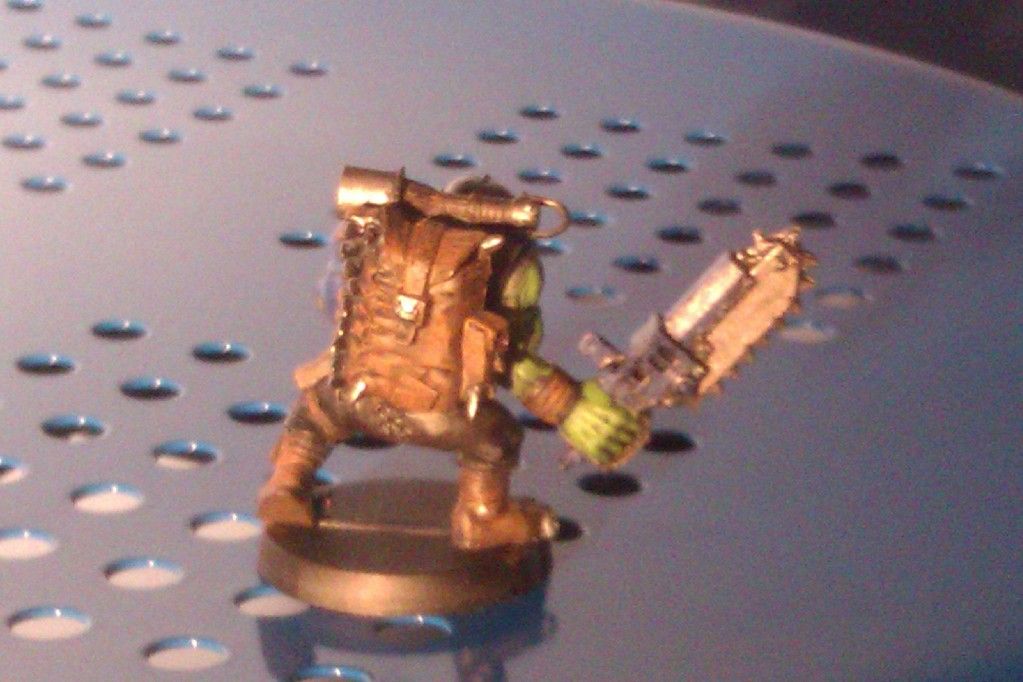 [/img]
Any suggestions on the Kommando or should I just roll with the color scheme and do Snikrot and the rest in the same.
Apologies pics are not the best quality.
J