First Dreadknight finished!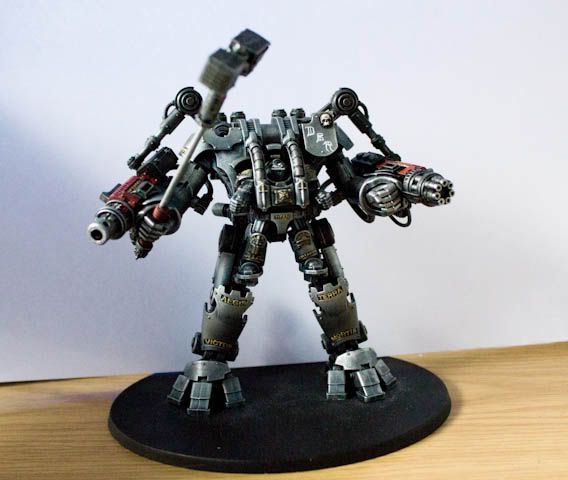 Wide shot of the bid lad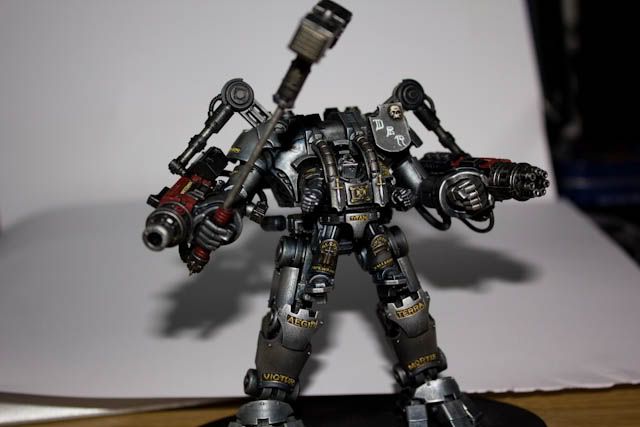 Slightly closer
psilencer angle.
All in all, the model was a treat to build - all the plastics fitted together exactly. Painting it was a pleasure as well! I extended the hammer as I thought the original was too small (!). I also magnetised one of the barrels.